Webshop
Exclusief topSlijter
Aanbieding
Absolut Vodka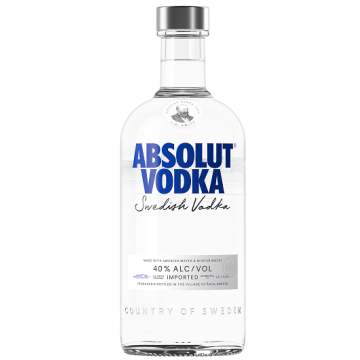 Elke druppel Absolut Vodka is afkomstig uit Åhus, in het zuiden van Zweden. Het wordt gemaakt van de beste wintertarwe en water uit eigen bron. Absolut Vodka is honderden keren gedistilleerd, waardoor alle onzuiverheden verwijderd worden tot het punt van perfectie.
In shopping cart
Product Information
Origin

Sweden

Volume

70 CL

Alc.Vol.

40% vol

Type vodka

Wodka

Taste

zeer zacht en rond van smaak, met een hint van vers graan

Finish

een duidelijke graansmaak met in de verte gedroogd fruit. Ook de zuiverheid van het product komt mooi naar voren

Serve

heerlijk in een mix met tonic of cranberrysap of in een van de vele cocktails.